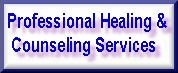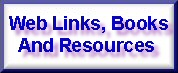 ---
New Book: Past Lives, Spiritual Regression, Limitless Consciousness, And Personal Integration, by Jed Shlackman

Original Book: Consciousness, Creation, & Existence: A Guide To The Grand Adventure, by Jed Shlackman
The Books That Will Change Your World!
New Books Now Available!
Awakening: Letting Go Of Beliefs And Illusions, Embracing Your Spiritual Potential, is now available as a Kindle EBook.
Past Lives, Spiritual Regression, Limitless Consciousness, And Personal Integration is now available as a Kindle Ebook and a paperback on Amazon.
Consciousness, Creation, & Existence: A Guide To The Grand Adventure is now available as a Kindle Ebook and a paperback on Amazon.
You are also invited to visit and "like" the Facebook page for Consciousness, Creation, And Existence, as well as Jed's page at www.facebook.com/jediholistichealing
It's here! This fascinating look at metaphysics and creative principles offers insights into how you can re-create your life in harmony with universal principles. Understand your life from a much more inspired, expansive perspective. Learn how to turn the challenges in your life into opportunities to learn, grow, and move beyond your subconscious limitations. If you've explored "The Secret," learned the "law of attraction," and focused on the "power of now" and the "power of intention," you will enjoy the expanded insights and thorough explanation of these metaphysical principles and the creative context in which they are playing out.
Reading this book will transform your consciousness. If you are ready to move forward in your life and find more appreciation and peace with yourself and the world around you, then this may be the book for you! It's just $14.99 plus $3 shipping/handling in the continental USA. Published by Trafford, copyright 2008, Jed Shlackman. To purchase the book you may order online via PayPal processing - just click on the PayPal button below.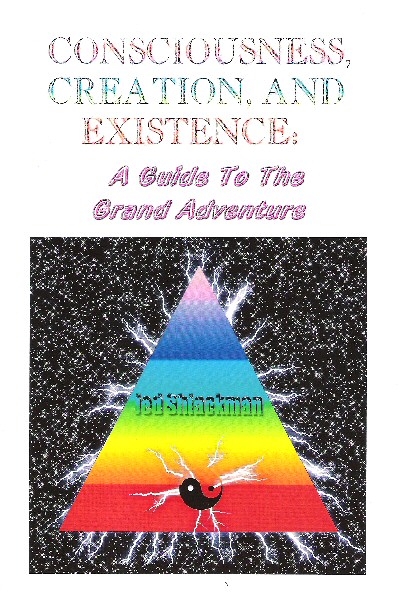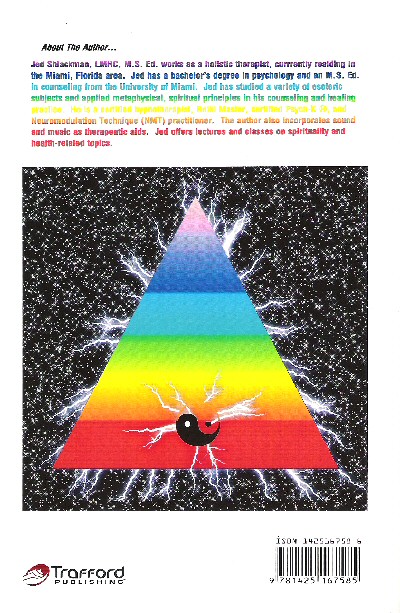 Read/Download The Book Contents & Excerpts [PDF]
See more excerpts on the Book Page At Trafford (The Publisher)
Payments may be provided in cash, checks, money orders, or credit/debit cards via online PayPal payments
FireFox Web Browser Recommended When Using PayPal Payments Site - let us know if you have any difficulty with the online payment form
Payment via check or money order can be mailed to Jed Shlackman, 12965 SW 112th Avenue, Miami, FL 33176
Questions or feedback about the book? Contact the author Jed Shlackman, LMHC, C.Ht.
Reviews - See What Other Readers Are Saying
What makes your work brilliant, in my opinion, is that it is easily absorbable by the average IQ reader (me for instance!). For all your intelligence, you use easy to grasp analogies, illustrations, personal philosophies and findings. To sum up this critique, yours is a book which possesses great spiritual depth and I recommend it to all those serious about fine tuning their own spiritual growth. Even those who feel comfortable with where they are at the present moment will find your work highly enlightening and relatively amusing. It should make them feel safe, knowing we are in this thing called life on planet earth as an earthling together, when all is said and done, as One, initially created by One Divine Source.
- Kathy Elder, Miami, FL, Healer & Author on the topics of angels, miracles, spirituality, and the various facets of genuine love
This book could have been titled "How Come?" We so often wonder how come this is happening to us or how come that person is saddled with such an unfortunate experience? Jed Shlackman shines light on the synchronicity and perfection of life, helping us realize there are no accidents. Universal laws and Spiritual principles shape our experience. It is by understanding the dynamics of Consciousness, Creation, and Existence that we are able to answer the questions of how come? I really enjoyed this book and if you've spent anytime wondering about the mysteries of life, I think you'll also enjoy this book. Through the art of observation, Shlackman puts life experiences under scrutiny (from both his own life and other peoples). The richness of this book springs from his ability to connect the Spiritual principles he has learned to true life examples that shed light on the function of consciousness and how our life experience unfolds for the growth of the soul. The result is a glimpse into how the tapestry of life is woven. Jed looks for, and finds experiences that help explain who and what we are as consciousness. He explains the power of universal or spiritual principles such as attraction, intention, allowing, balance, reflection and the existence of a Higher Self. Science may not yet be able to measure the subtleties of our life experience to validate the existence of a Higher Self or any spiritual principles, but given a choice I'll take my personal subjective spiritual experience over scientific validation every time. As Jed writes on page 132 "science can only seek to observe and understand the external world in some approximate manner – a world which is inseparable from the mind that is interpreting the observation. Science can observe the external reflections of consciousness but cannot directly measure or examine consciousness itself. The only way to explore consciousness directly is through experience." I find many jewels in Jed's book, not the least of which is the wisdom shared on page 125. "Creation can be appreciated as a feedback system in which consciousness creates an external reality through the vibrational principles, allowing consciousness to understand the effects of its own thoughts." And "we usually maintain an excessive external focus in our lives, wishing to change external circumstance that are unpleasant or undesirable. However, such circumstances will tend to persist or repeat themselves unless we change our own consciousness. These external circumstances are feedback for the purpose of inner transformation." And from page 146: "Creation always unfolds in a manner to support the growth in consciousness of all beings. Jed Shlackman, welcome to the Transformational Teaching Ranks. It's good to have your perspective.
- Ron Reynolds, Alamo, CA, Co-Author "The New Perspective" "Art of Relationship" and "We Are Here"